DKSS believes that to do business in a community means a responsibility to support that community. We gladly contribute our time and talents to a variety of professional organizations, local boards and community associations that speak to our personal passions.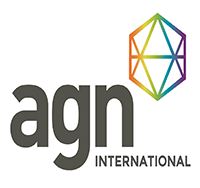 DKSS is a member of AGN International, a worldwide association of separate and independent accounting and consulting firms. Through our association with AGN, we can assist our clients with a wide array of specialized services at home and abroad. Have a complex international business issue? Need a specialist in an obscure area of accounting? Want input on a quirky tax question in another state? No problem. We have the resources to handle these types of needs whenever--and wherever--they arise.

MichBusiness is dedicated to supporting and celebrating the growth and success of Michigan companies on their journey through business! Through their resources, programs, opportunities and more, they are here to help make your adventure both fun and rewarding. DKSS is a leading sponsor of MichBusiness and actively participates through affinity group mentorship, conference presentations and business briefings.
The Women's Business Enterprise National Council (WBENC), founded in 1997, is the largest third-party certifier of businesses owned, controlled, and operated by women in the United States. WBENC, a national 501(c)(3) non-profit, partners with 14 Regional Partner Organizations to provide its world class standard of certification to women-owned businesses throughout the country. WBENC is also the nation's leading advocate of women-owned businesses as suppliers to America's corporations. DKSS is certified through WBENC as a women-owned business and leads many workshops for the local organization.

The American Institute of Certified Public Accountants (AICPA) is the world's largest association representing the accounting profession, with nearly 370,000 members in 128 countries. The AICPA sets ethical standards for the profession and U.S. auditing standards for audits of private companies, non-profit organizations, federal, state and local governments. It develops the Uniform CPA Examination.

The Michigan Association of Certified Public Accountants (MICPA) is a professional organization that provides education, information, tools and resources to nearly 18,000 members around the state. The association is dedicated to promoting and enhancing the value of the CPA profession.